Welcome to Author Erin Quinn's website. Here you can sign up for my newsletter, find book news, my blog and follow me on Facebook or Twitter. Writers, are you looking for my tracking spreadsheet? It's posted here.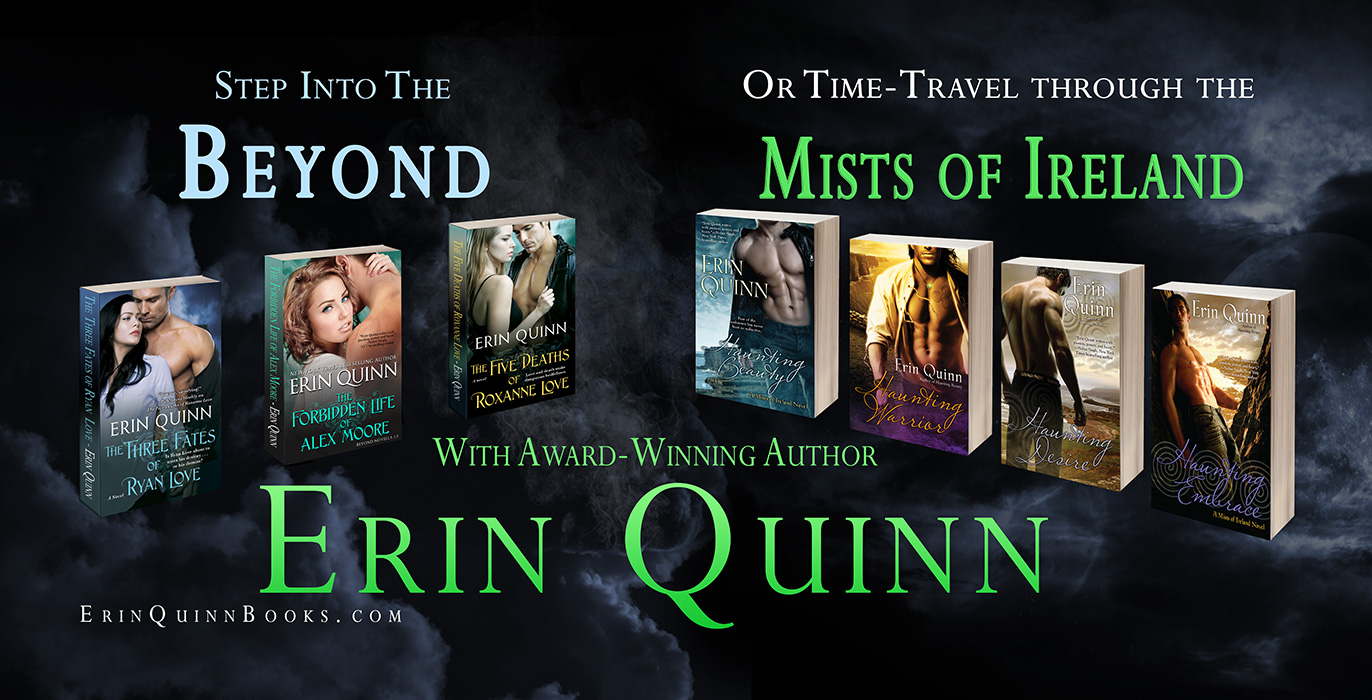 Haunting Beauty--free to eReaders for a limited time on all retailer sites.
Caught between realms, neither dead nor alive...Her life is about to change. His is about to begin.
Danni Jones believed everything she'd been told about her past—that she was an unwanted child abandoned by her mother. That she was an outcast set apart by her clairvoyance. That she was alone. Then came the stranger.
Sean Ballagh appears without warning with claims that Danni has family and they've been searching for her since she disappeared twenty years ago. It's what the lonely child inside her has always dreamed. Knowing she's desperate to understand who she is and where she comes from, Sean lures her back to Ireland, to a moment in her own past when her life was destroyed. In a world where nothing is what it seems, where the mystical and the occult are as vivid as the emerald fields, Danni must find the courage to face the treacherous past and believe that history can be rewritten.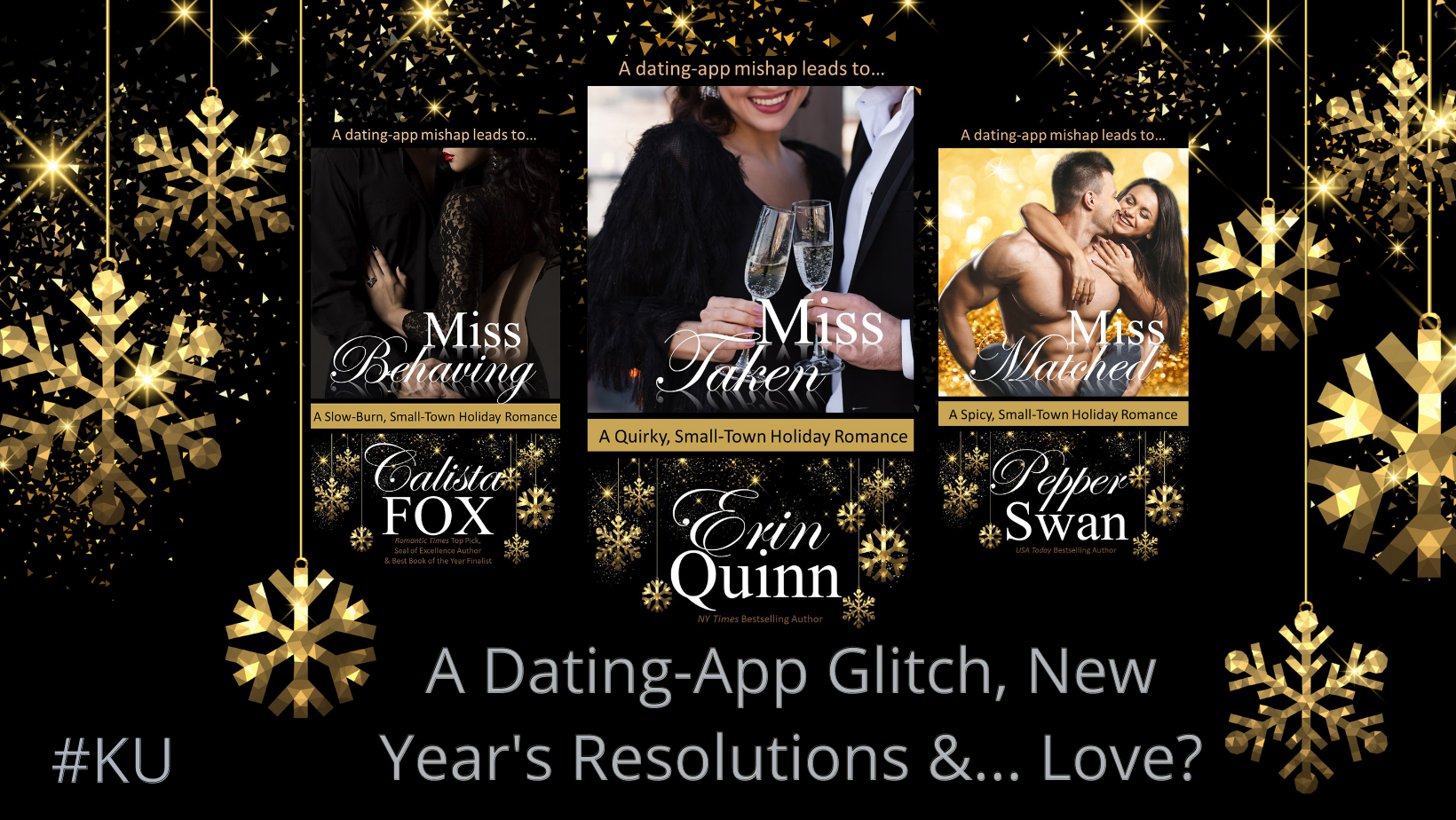 A dating app mishap leads to…

It's almost Christmas and while everyone in the small town of Northern Vines is making merry, I'm stressing out about my younger sister's wedding. It's just over a month away and I need a date. Well, technically, I don't need a date, but I'd rather have a plus-one than go solo and have to field the speculative looks and pointed questions from all the not-solo guests. My best friend, Jenna, persuaded me to give a dating app a try, but from the moment I complete my profile, everything spirals out of control.

Enter smart and charming Ryan Ramsey, who I''ve secretly been lusting after since the day we met. Somehow, Ryan finds my profile before I've even published it and the next thing I know, I've agreed to be his fake fiancé for his family event if he'll be my fake plus-one for the wedding. Sounds simple, and yet, I know it will blow up in both of our faces. I mean, anyone who's been to the movies knows this kind of arrangement never works out like it's supposed to.

Do I change my mind? Do I walk away from the deal? Of course not. This is sexy Ryan Ramsey I'm talking about, and I can't say no to him.

We need to get to know one another better, and fast. We debut at my work's Christmas mixer, and suddenly our platonic agreement isn't so platonic anymore. By New Year's Eve, and my heart is in serious jeopardy. My sister's wedding is only a few weeks away and Ryan's event is on Valentine's Day. Will I be able to pretend to be fake-in-love, when the fact is, I'm already falling in love with Ryan?

Only time will tell if I've made the biggest mistake of my life, or if I'm about to become Miss Taken.



Learn more…








Follow Me
---








Hover over covers to see publication dates.



Mists of Ireland

Single Title

Available now

Available now

Coming soon
Beyond Series — Available now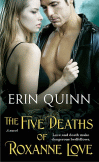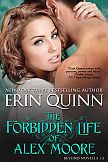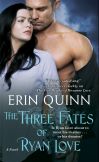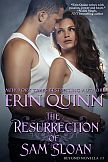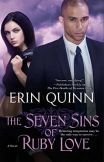 " [Haunting Desire] begins with exciting action,
and maintains the thrills through the entire book.
The relationship between Shealy, a modern woman, and
Tiarnan, a warrior of the past will melt your heart."
~ RT Book Reviews


"Erin Quinn weaves pure enchantment in HAUNTING DESIRE." ~Kathryne Kennedy, bestselling author of The Elven Lords series.

"Bewitching is the first word that comes to mind when reading Erin Quinn's HAUNTING WARRIOR. Jaw dropping, hard hitting and an exceptionally compulsive read from the word go." ~Over the Edge Book Reviews

"Quinn has a notable talent for the mysterious and complex." ~Diana Gabaldon

"Erin Quinn writes with passion, power and heart." ~Nalini Singh, NYT Bestselling Author
Sign up for my newsletter or enter my monthly contest to be automatically added and eligible for free books.